You can trust your loved ones to our personalized in-home care
Client First Approach
Because our first priority is meeting the needs of our clients, we offer:
• A Thorough and Personalized Assessment
• Innovative Care with HIPPA Compliance
• Client Activities with CRM
• Quality Assurance and Feedback System
We offer non-medical personalized care to seniors as well as to individuals recovering from a serious injury, illness or childbirth. We also can help your loved one cope with mobility and memory issues. We use innovative online services that let you monitor daily assistance and enable us to match your loved one with the best possible caregiver or companion.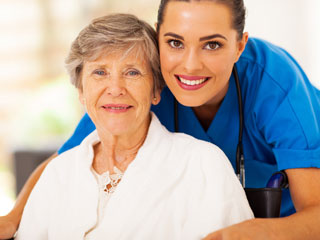 In Home Care
Above and Beyond Home Care understands that individuals who remain in their home enjoy the comfort and sense of freedom not found in a hospital or institutional setting. Receiving care in the privacy of your own home can reduce stress and allow an individual to maintain a greater sense of dignity. Our innovative services are designed to improve quality of life, while providing a system of support and friendship.
Individualized Care Plans
Our services often provide loved ones and relatives with a greater peace of mind, knowing that their loved one is being skillfully cared for in a positive and loving environment.
At our first meeting, we will discuss all of your individual needs and work with you in developing an individualized care plan. This personalized attention and goal motivated planning encourages a sense of self-reliance and a return to a comfortable sense of independence.
Client Relationship Management
Using our innovative Client Relationship Management (CRM) tool allows us to match caregivers with your loved ones based on; personality, interests, habits and more. We offer total quality assurance through our CRM program. This program is designed to offer valued clients with incentives and rewards as a way of showing our appreciation for your loyalty and choosing our services.